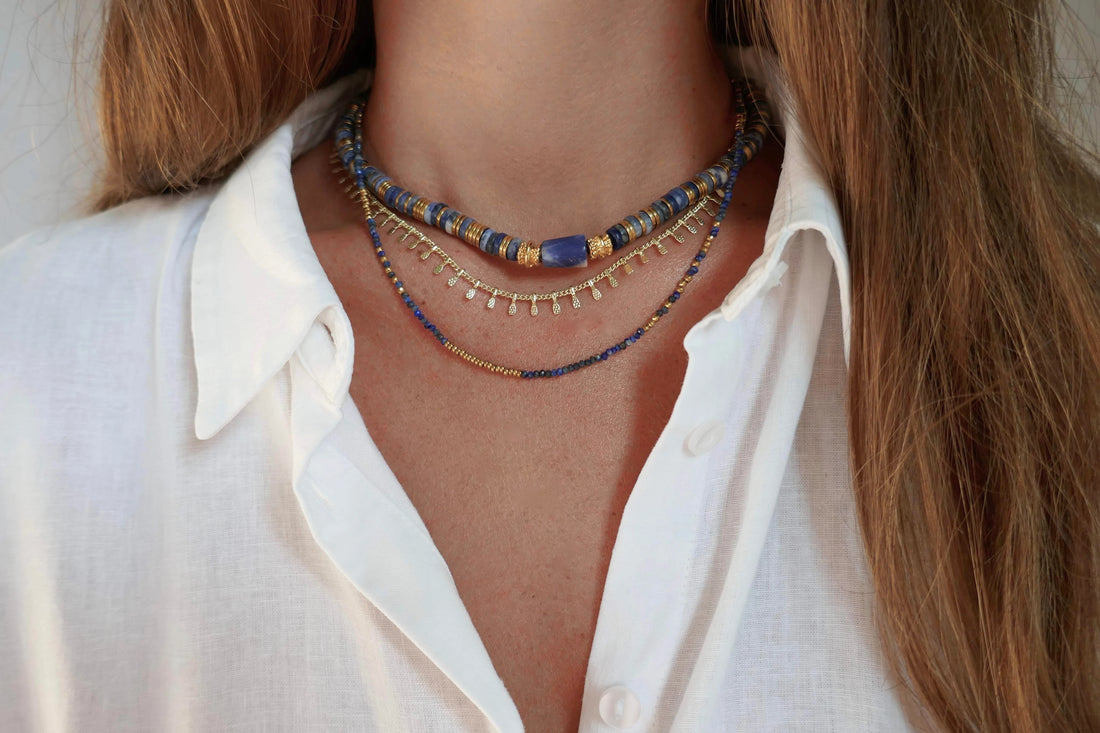 Our tips for accumulating necklaces with style!
Do you want to wear several necklaces at the same time for a successful bohemian look? Here are some tips for accumulating necklaces in a harmonious way.
Choose necklaces of different lengths
For a successful layering effect, it is important to play with the lengths of the necklaces. For example, you can opt for a choker necklace, a mid-length necklace and a long necklace. This will create a beautiful cascade of jewelry around your neck.
To prevent the necklaces from mixing with each other, it is better to combine them by mixing the styles. For example, you can combine a fine and delicate necklace with a more imposing necklace.
Play with materials and colors
For a successful effect, you can play with the materials and colors of the necklaces. You can combine a golden necklace with a pearl necklace for a chic look, or even combine necklaces of different colors for more originality.
For a successful effect, it is important to find the balance between the different necklaces. It is therefore essential to pay attention to the amount of jewelry you accumulate and their position on your neck. For example, you can opt for a short necklace and two longer
necklaces
, or for two short necklaces and a longer necklace.
Avoid excessive accumulations
Even though hoarding necklaces is trendy, it's important not to overdo it. Avoid too large accumulations that may weigh you down and hide your neck too much. It is better to opt for two or three well-chosen necklaces.
Keep the rest of the outfit simple
To highlight your necklaces, it is finally preferable to choose a sober and refined outfit. Avoid patterns that are too imposing and colors that are too bright, which may distract attention from your jewelry.
By following these few tips, you will be able to accumulate the necklaces with style and elegance. So go ahead and have fun creating original jewelry
combinations
!