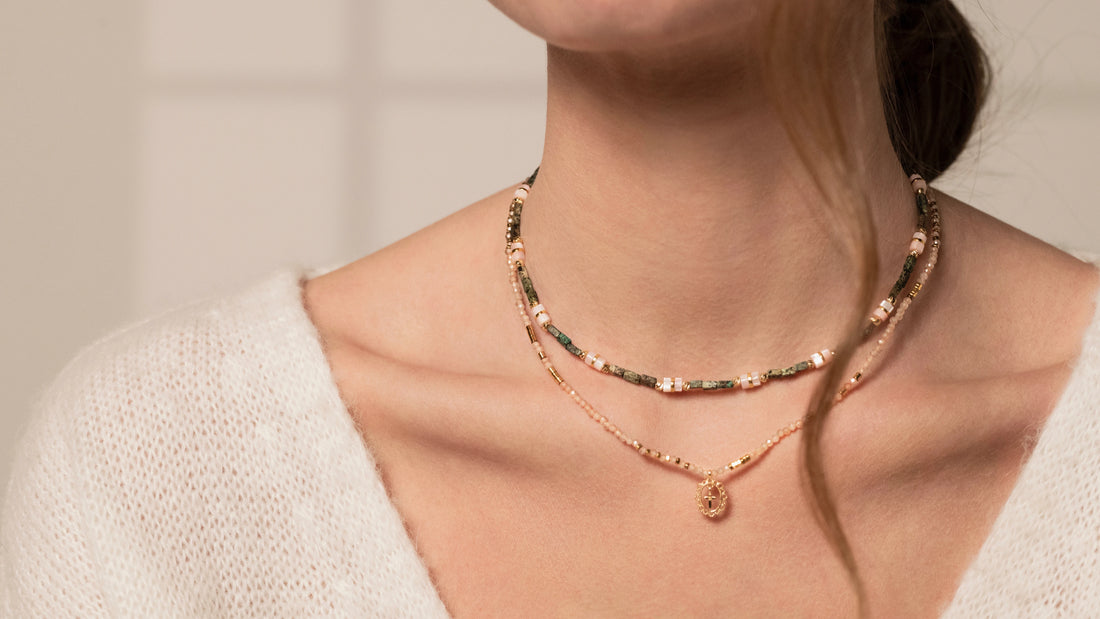 What jewelry to give a woman in 2023? Our 5 valuable tips!
You don't know what jewelry to give to a woman? Here are our 5 tips, which can help you make the right choice:
1. A jewel in colored pearls: this is one of the trends of this summer, necklace, bracelets, earrings, the choices are multiple.

2. A fine, golden necklace . It will pair perfectly with any outfit, and will also work great stacked with other necklaces.

3. A mother-of-pearl ring with a vintage look. A great classic that has always been, it is the ideal partner for women who want to add a touch of chic to their outfit.
4. A brightly colored bracelet . Pink and purple are very fashionable, we can only recommend them!
5. A pair of gold and rhinestone earrings . Whether small and discreet or long and dangling, there is nothing more elegant to complete a look than a beautiful pair of earrings!
And if you still don't know how to decide or you're afraid of making the wrong choice (which we completely understand), you can very well opt for the purchase of a jewelry gift card.
We offer at Cloralys a jewelry gift card that allows you to treat yourself to all of our creations. You just have to choose the amount of the card, and we will then send it to you by La Poste. This will be valid for up to 6 months after the purchase on all the jewelry on the site. Nothing could be simpler to please without making mistakes!